Termite Control West End – 4101
Reliable termite removal service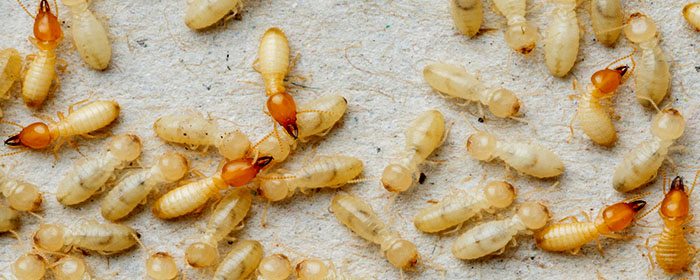 Pro Termites provides Brisbanites with highly effective and fast-acting termite removal solutions to keep all termites away for good. 
As a locally-owned-and-operated company, we take pride in providing the same high-quality customer service that our company was based on when it was established more than a decade ago. Our company has provided comprehensive termite removal and extermination services for hundreds of clients. We only use effective chemicals and solutions to protect your home or business from termites.
Termite identification and control cannot be handled without the specialized equipment and skills that our team of professionals can provide.
Our termite extermination professionals have the skills and experience to provide thorough inspections and extermination services for the termites in your home or even business.
If you suspect a termite infestation, our exterminators can get an in-depth look at the exterior and interior of your property. As soon as we identify termites as the issue, we can use several methods to get rid of them.
When you need an anti-termite expert who is sure to handle your termite problems completely and to your satisfaction, count on us. Never leave the comfort of your home and family to an amateur when it comes to termite removal control.
To schedule any of our termite elimination services at competitive rates, get in touch with our friendly staff.
Termite Types Treated
Subterranean termites or "white ants"
Coptotermes acinaciformis
Schedorhinotermes intermedius
Nasutitermes exitiosus
Coptotermes lacteus
Nasutitermes walker
Hetertotermes ferox
Mastotermes darwiniensis
Dampwood termites
Drywood termites
What We Do
Termite Inspections West End
Termite Control West End
Pre and Post-Subterranean Termite Treatments West End
Termite Prevention West End
Residential Pest Control West End
Commercial Pest Control West End 
About West End
West End is a suburb within Brisbane City in Queensland, Australia. The 2016 census recorded that it had a population of 9,474 people. This inner city suburb has an area of 2.3 km2 (0.9 sq mi). West End is located in the southern part of the city and is bounded by the median of the Brisbane River to the west and the south. West End and two other suburbs, South Brisbane and Highgate Hill, make up a peninsula of the Brisbane River. Like almost every suburb in the country, West End has a number of heritage-listed sites. Some of these sites include the Astrea, Kurilpa Library, Dornoch Terrace Bridge, Wanda Walha, Brighton Terrace, Nassagaweya, Gas Stripping Tower, West End Gasworks,Thomas Dixon Centre, and West End State School. Currently, the suburb serves as a multi-cultural melting pot of Brisbane, with large Greek and Italian communities, to name just two.
Suburbs Serviced
Protect your home and family with termite control in Brisbane. If you've noticed signs of termites in your building, get in touch with our company for a comprehensive termite inspection. Allow our experienced and reliable team to handle all of your termite removal and extermination needs. Get in touch with us to schedule termite extermination services. We're proud to serve clients in West End and nearby suburbs: 
West End– 4101, QLD
Milton
South Brisbane
Highgate Hill
St Lucia
Toowong
Auchenflower 
Contact Us
While termites are small and usually unseen, they have the potential to create serious and big damage to your property's wood structures. As soon as you detect signs of termites, it's crucial to get in touch with our company for an inspection and termite treatment. If left untreated, termite colonies will grow bigger and cause significant, costly damage to your home or business. Make sure you stay on top of your termite inspections and prevention. Call us to schedule your termite inspection. 07 3184 8220.