Termite Control Macgregor – 4109
Specialising in residential termite treatments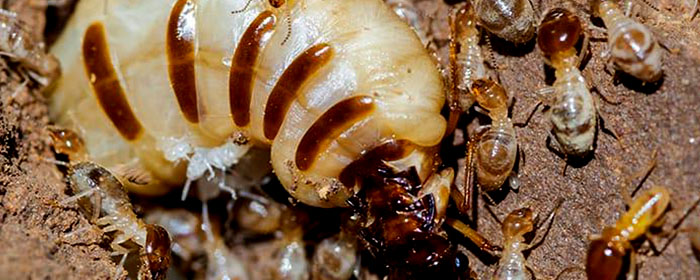 We know termite infestation in your home can be unnerving; choose a company that puts your mind at ease.
Pro Termites has treated many homes like yours.  Our team provides various termite services for homes and a variety of businesses in the Macgregor area. We are proud to provide top-of-the-line termite treatments to our customers and we guarantee our results.
Our company has a mission to make sure your home and loved ones are protected from the damaging termites. We take your safety seriously and it's our main priority when we come to treat your home!
Everyone wants to feel comfortable in our home. With these unwelcomed pests hiding behind your house's walls, it is normal to be anything but relaxed.  If you'd like to explore what our company can do for you, give us a call now. Also, ask about our continuous termite treatment plans and guarantee.
Our termite specialists will take care of your termite problem and let you focus on what's really important. We are knowledgeable with the typical termite species found in the area.
Termite Types Treated
Subterranean termites or "white ants"
Coptotermes acinaciformis
Schedorhinotermes intermedius
Nasutitermes exitiosus
Coptotermes lacteus
Nasutitermes walker
Hetertotermes ferox
Mastotermes darwiniensis
Dampwood termites
Drywood termites
Services Offered
Termite Inspections Macgregor
Termite Control Macgregor
Pre and Post-Subterranean Termite Treatments Macgregor
Termite Prevention Macgregor
About Macgregor
MacGregor is a suburb in the southern part of City of Brisbane, Queensland, Australia. It has an area of 2.7 km2 (1.0 sq mi). MacGregor was recorded in the 2016 Census to having a population of 5,844 people. It used to be part of Sunnybank, until 1967 when it was named as a suburb. Like its neighbouring suburbs, Macgregor has a diverse multicultural community. Of all people living in the suburb, 41.9% were born in Australia, compared to the national average of 69.8%. 
Service Areas
Our company covers the Macgregor area with full-service termite treatment. You can be rest assured your termite issue will be handled by our highly experienced and truly dependable technicians. We are dedicated to providing our customers with consistent services at a reasonable price.
Macgregor – 4109, QLD
Upper Mount Gravatt
Eight Mile Plains
Sunnybank
Robertson
Nathan
Contact our Team
We continuously strive to be the best termite removal company in the region. Our termite experts stay updated on the latest technology and techniques so that we can be effective and also help you save money. If you need help with a termite problem or are looking for prevention or maintenance services we can help. Call our team today. 07 3184 8220.