Termite Control Paddington – 4064
Total solution for your termite problem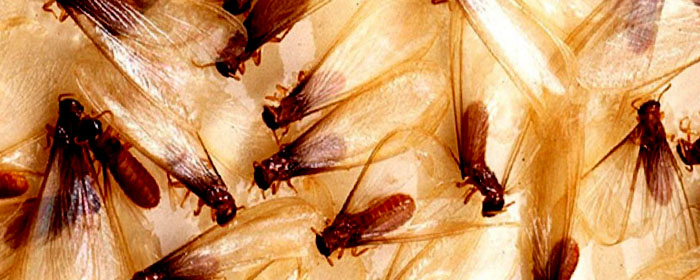 If you're looking for solutions to your current termite problems or if you just want the peace of mind that comes with knowing your property is protected from the threat of termites, Pro Termites is the perfect company to call.
Pro Termites has been one of Brisbane's leader in termite removal and extermination services for over 20 years. Whether you are finding a business that offers a year-round or one-time solution, our packages are tailored to your exact needs.
Our termite experts offer professional, eco-friendly extermination of various species of termites. Our termite experts utilize the safest, all-natural and most effective extermination methods. This is to ensure the quick, yet long-lasting removal of termites from your home, office or commercial property.
We are one of the leading termite prevention companies in the Brisbane metropolitan area when it comes to various termite treatments. Our professional anti-termite technicians work hard to keep up to date with the industry's latest techniques. We also ensure we are updated with environmentally-friendly methods of termite extermination to protect your home, family and pets.
If you suspect you have a termite infestation problem, contact us and we'll schedule a termite inspection of your residential or commercial property to quickly and effectively rid your life of termites!
Termite Types Treated
Subterranean termites or "white ants"
Coptotermes acinaciformis
Schedorhinotermes intermedius
Nasutitermes exitiosus
Coptotermes lacteus
Nasutitermes walker
Hetertotermes ferox
Mastotermes darwiniensis
Dampwood termites
Drywood termites
Services We Do
Termite Inspections Paddington
Termite Control Paddington
Pre and Post-Subterranean Termite Treatments Paddington
Termite Prevention Paddington
Residential Pest Control Paddington
Commercial Pest Control Paddington
About Paddington
Paddington is a Brisbane suburb in the inner part of the city. It is located in the southern bank of the Brisbane River. The British community starting living in the area in the 1850s. From the 1950s, Paddington became a community that hosts cheap housing to the working class because of its proximity to the Brisbane CBD. In the 2016 census, it was reported that the population of 8,562 people lives in the suburb's 2.5 km2 (1.0 sq mi) area. Paddington includes the locality of Rosalie, which was another suburb until 1975. Currently, Paddington has become a hip and trendy suburb for those who love to shop in quaint and interesting shops along Given Terrace and Latrobe Terrace and, afterwards, enjoy delightful meals from various cuisines. Paddington has also a number of heritage-listed sites and notable buildings, including the Ithaca War Memorial, Government House, Paddington Antiques Centre, Marist Brothers College Rosalie Buildings,  Foresters' Hall, and more.
Areas We Service
When you contact Pro Termites for help with ridding your property of termites, we'll schedule a detailed inspection of your property within 2 days of receiving your call. Our detailed inspection of your property's interior and exterior structure shall be able to tell how extensive the infestation is. Call us right away if you are in the following areas and we'll be in your property as soon as you want us to be there:
Paddington – 4064, QLD
Red Hill
Petrie Terrace
Milton
Aucheflower
Bardon
Contact Us
If you're looking for professional termite control at a competitive price, contact us today.  Our termite treatment and extermination are available in Paddington and all suburbs in Brisbane. With years of training and experience, our termite professionals have treated thousands of homes and businesses throughout Brisbane.
Call us at 07 3184 8220.