Termite Control Sinnamon Park – 4073
Dependable protection against termites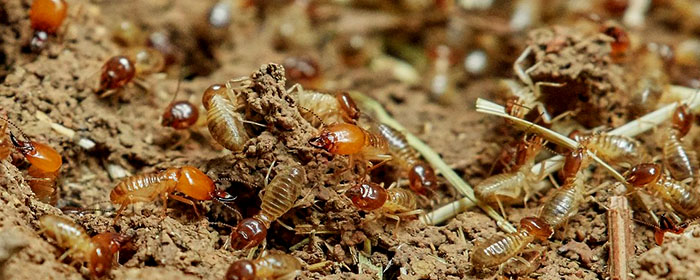 Here at Pro Termites, we aspire to provide best solutions and services to protect our neighbours. We are a local pest company and we want to protect the area we live and work in against termites and the damage they cause.
Our company has been offering first-class termite services to Sinnamon Park residents and the nearby areas since we started our company. 
For every treatment, we always use high-quality and eco-friendly products. We perform professional termite services while not neglecting  the environment. 
Our team promises our customers will have the experience they expect from a top-rated pest treatment company. We are well-prepared and equipped to tackle every termite issue. No matter how mild or severe the termite problem is, we will be there to handle your termite situation.
Termite Types Treated
Subterranean termites or "white ants"
Coptotermes acinaciformis
Schedorhinotermes intermedius
Nasutitermes exitiosus
Coptotermes lacteus
Nasutitermes walker
Hetertotermes ferox
Mastotermes darwiniensis
Dampwood termites
Drywood termites
What We Do
Termite Inspections Sinnamon Park
Termite Control Sinnamon Park
Pre and Post-Subterranean Termite Treatments Sinnamon Park
Termite Prevention Sinnamon Park
Residential Pest Control Sinnamon Park
Commercial Pest Control Sinnamon Park
About Sinnamon Park
Sinnamon Park is a suburb in the City of Brisbane, Queensland, Australia.  This suburb is located 14 kilometres south-west of Brisbane CBD. It had a population of 6,419 people, as stated in the 2016 Census. The suburb was officially named and bounded on May 13, 1989 after the pioneering Sinnamon family. This residential suburb has several parks including Rosemount Park, Sir Hercules Sinnamon Park, Drummond Street Park, Bellwood Street Park. 
Suburbs Serviced
If you suspect your house is infested with termites, just stay calm. Termites do not bite humans or transfer diseases. Also, they don't pose immediate threat to your house. We will schedule an inspection to determine the level of infestation and provide you with the appropriate termite treatment. We're proud to provide termite management to residents in Sinnamon Park and the following areas:
Sinnamon Park – 4101, QLD
Darra
Fig Tree Pocket
Jamboree Heights
Jindalee
Mount Ommaney
Seventeen Mile Rocks
Sumner
Contact Us
There are many myths and stories. Still, it is our commitment to  rid your property of termites. We also aim to educate our clients on everything about termites. This includes its risks and prevention methods. If you have any questions or concerns, call our team and we'll assist you with your termite concerns.07 3184 8220.