Guide To Pre Purchase Inspections
Why You Should Always Get A Building Inspection Before Buying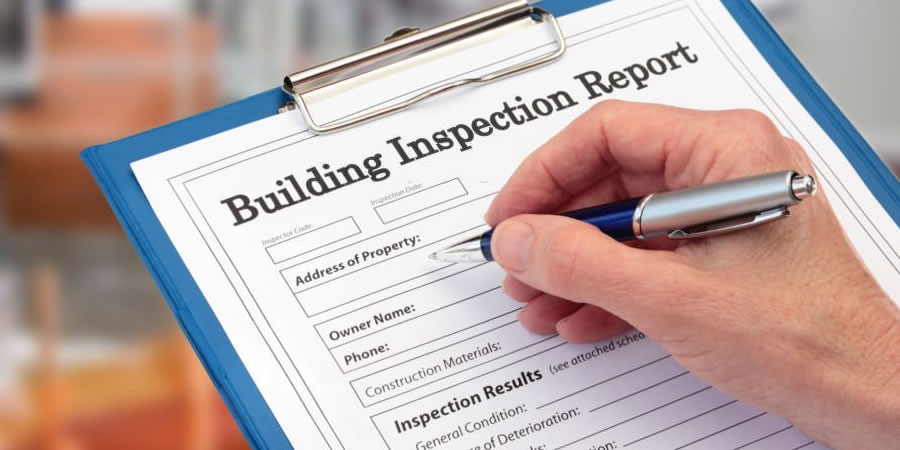 Buying a home is one of the biggest decisions you will ever make. Before you sign on the dotted line, it's important to have a pre purchase inspection done to uncover any potential problems with the property. In this guide, we'll go over what pre-purchase inspections entail, what they cost, and how to choose the right building inspections brisbane north for your needs. So, if you're in the market for a new home, be sure to read on!
What is a pre-purchase inspection?
Pre-purchase inspections are appraisals that are specifically performed to find significant damage and potential safety or health risks in a property. A pre-purchase inspector like has the appropriate licensing before hiring them. Pre-purchase inspections may involve the following:
A pre-purchase building inspection
This is a visual evaluation meant to highlight areas of concern and existing defects. It isn't, however, a warranty against future defects since the inspection and reporting rely on visual assessment. It's important for prospective buyers to be present during the inspection. As a potential buyer, you need to understand the scope of the pre-purchase building inspection. Inspectors can answer your pre-purchase queries. Only qualified and licensed building inspectors can complete pre-purchase building inspections.
A termite inspection
This appraisal involves a visual inspection of the accessible areas to check for signs of termite damage or infestation. Only qualified and licensed pest controllers can conduct affordable termite inspections. The inspector should also tell you:
The termite management system used on the property and where to get the system's maintenance requirements.
Whether the property is located in a potentially termite infested area.
Before you finalise the purchase, it's crucial to have both the termite and pre-purchase building inspections completed.  Since building inspectors don't usually check every part and feature, you can obtain more detailed reports from the relevant experts.
Why are building inspections important?
You need to understand the importance of pre-purchase inspections and why you should have them done before you buy a property. Pre-purchase building inspections will help you:
Identify health risks such as the presence of asbestos and make sure the property is safe
Determine the structural problems associated with a property
Find damage caused by termites and other pests
Know the potential maintenance and repair costs
Plan your renovation and repair projects
Get professional advice and guidance on how to handle the major concerns
Confirm that a property is worth the asking price
Improve your negotiating power
Make an informed financial decision and sound investment
Get peace of mind
Who will perform my inspection?
Only qualified and licensed building inspectors and pest controllers can complete the pre-purchase inspections mentioned above. Only inspectors carrying a completed residential building inspection license can inspect completed buildings. However, they cannot inspect buildings before or during construction. The Queensland Government building inspector license requirements are as follows:
Proof of identity in the form of a certified driver's license or passport copy.
Five years' experience as a builder, building surveyor, building surveyor technician, or assistant building surveyor. This could include onsite supervision and coordination of trade contractors and other disciplines. The details provided must include supporting documents detailing the construction's class, size, type and number of storeys.
Documentation showing the required technical qualifications.
The names and contact information of three referees who can confirm the inspector's experience.
Financial information showing the inspector meets the Queensland Building and Construction Commission's minimum financial requirements including evidence of Professional Indemnity (PI) insurance cover.
How pre-purchase building inspections are done
You are probably wondering how a pre-purchase building inspection is completed. Although these reviews are limited to a visual inspection, inspectors use instruments such as:
Thermal imaging cameras
Moisture meters
Sounding devices
Optical borescopes
Electronic odor detectors
Acoustic emission devices
IR thermometer
Inspectors will record evidence of building defects and termite infestation using the equipment listed above. Even though photos and measurements are often taken during the process, they can only be taken when necessary. There will be no physical penetration of the ceilings, walls, or floors during the assessment.
The length of time it takes to complete a pre-purchase inspection is determined by factors such as accessibility and the number of existing defects. Most inspectors will schedule the inspection for an hour. When finished, the inspector will document all of his findings. In most cases, the reporting and documentation process takes an additional hour. Furthermore, most inspectors will provide an easy-to-read report within 24 hours.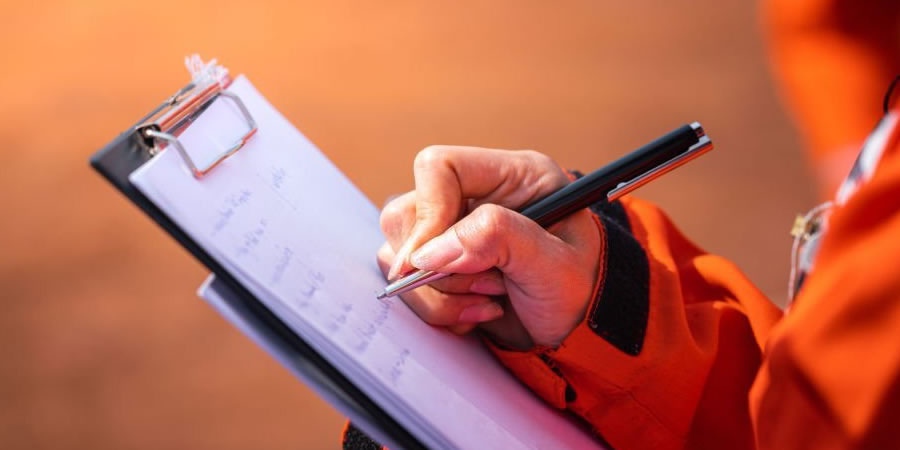 What areas are covered?
Here is a list of the areas assessed during a pre-purchase building inspection:
Structural system:
Foundations and framing
Roof structure
Wall structure
Floor structure
Ceiling structure
Basement or crawl space
Interior:
Kitchens, bathrooms and laundry rooms
Walls and ceilings
Windows and doors
Insulation and roof space
Floor coverings
Steps, stairways, and railings
Trims and surroundings
Garage and carport doors
Exterior:
Steps, porches and railings
Eaves, soffits, and fascia
Flashing and trims
Decks, balconies, patios
Exterior cladding, finishing and trim
Exterior joinery
Roofing system:
Roof covering
Roof penetrations
Spouting and downpipes
Flashings
Additional items:
Smoke alarms
Identifying the type of heating
Determining the type and age of hot water cylinders
Non-invasive moisture testing in particular areas
Possible issues
When conducting a pre-purchase building inspection, your inspector will look for signs of:
Termite activity and termite damage
Buildings that have been re-stumped but are not level
Trees have blocked unidentified sewers.
Water dripping through the ceiling from hidden balconies
Rotting structural wood planks beneath bathrooms, which are frequently caused by leaking water
Do-it-yourself deck and pergola constructions that are unsafe
Do-it-yourself wall removal has resulted in structural flaws.
Inadequate drainage, resulting in footing failure and water accumulation beneath the house
What are pre-sale inspections?
Home sellers can gain peace of mind by investing in certified pre-sale inspections. These are not exclusively for prospective buyers but serve as an important tool to help you identify any potential problems with your property before they arise during negotiations or lead up the derailment process if discovered after sale. Certified pre-sale inspections can do the following for home sellers:
Inform you of any existing issues. It will also give you the opportunity to address them sooner.
Make sure there are no last-minute falls or re-negotiations.
Reduce your liability by ensuring full disclosure.
Provide buyers with protection against over-inflated estimates.
Allow for a quicker sale at a reasonable price.
Cover-ups to look out for
Re-rendered exterior cladding, either sheet or brickwork
Re-painted interior wall linings that can conceal structural movement
Patched brickwork mortar joints
Re-pointed roofing tiles that can disguise major defects
Locked rooms or garages
You'll need access to all areas of the property before making a purchase decision. You'll also want to know if the soil in that area is reactive or unstable. Checking nearby houses for cracking could be beneficial. Therefore, you should hire a licensed and insured building inspector with years of experience to complete the inspection.
What to expect in your report?
Your report will provide you with a detailed summary of the condition and findings during your inspection. You'll be able to see what was inspected, as well as any issues that were identified. Here's what should be included in your report:
The determination and description of major defects. These also include anything that might be a safety hazard like Asbestos. Plus, anything that requires repair.
It will also contain details of routine property maintenance services you need to consider.
Photographic evidence of the defects and safety hazards (where applicable) described in the report.
A brief description of the work required to fix the defects as well as the type of tradespeople needed to complete said work.
While building inspection reports identify and describe the visual damages caused by termites, pest inspection reports will include information on whether the termites are still around.
These reports must be completed in accordance with the Australian Standard for pre-purchase building inspection reports. However, the format, content, and cost of the report may differ. This will depend on the process used as well as the type, age, size, and condition of the property. Hence, the report must inform you of the overall condition of the property.
Most inspectors will email you the report within 24 hours of the inspection. After that, prospective buyers can then meet with the inspector to discuss the findings.
The cost of a pre-purchase building inspection
When it comes to building inspections, there is no flat rate. Hence, prices can vary depending on factors like the area of residence, property size, and thoroughness of the inspection. Prices are also generally lower in regional areas and higher in metropolitan areas. A regular pre-purchase building inspection will cost around:
$200-350 for a small 1-bedroom house (up to 100 square meters)
$250-400 for an average sized 3-bedroom house
$300-500 for a larger 4-bedroom home
In metropolitan areas, comprehensive inspections can cost as much as $800-1000.
In addition to, pest inspections are not as extensive as building inspections. So, it cost significantly less. Thus, expect to spend $100-150 for a pest inspection.
All of the prices listed above are subject to change and can vary locally. Therefore, they indicative and should be used as a guide.
Conclusion
A home inspection is an important part of the home buying process. Understanding what to expect from a pre purchase inspection is vital. Also, this will help you be prepared to make an informed decision about your potential new home. Remember, it's always best to have someone who is familiar with homes and construction look at the property for any issues before purchasing.