Termite Control Forest Lake – 4078
Saving your home from termite infestation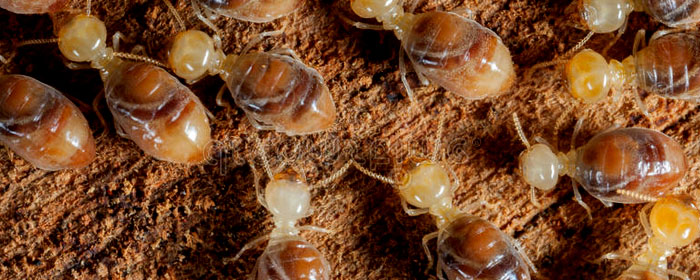 A termite problem on your property causes a significant amount of strain and can wreak havoc on a normal quality of life.
It can cause structural damage to your home. The expense of home repair and other costs incurred as a result of termite infestations may cost thousands of dollars. In short, termite infestations are expensive and stressful.  
Termite problems are almost never eliminated without professional intervention.
Pro Termites specialists are available to assess your problem and find the most appropriate plan, at an affordable rate. We offer proven termite treatment methods to effectively eliminate termites in your home.
You are unlikely to see the termites themselves since these insects mostly live underground and in the walls of your home.  What you are likely to see though are the damages they have caused in your home.
If you suspect termite damage, call us for a termite inspection. We offer termite treatment at a reasonable cost. Our team can not only treat the termite infestation, but make sure your home is no longer a target for these wood-gnawing insects!
Termite Types Treated
Subterranean termites or "white ants"
Coptotermes acinaciformis
Schedorhinotermes intermedius
Nasutitermes exitiosus
Coptotermes lacteus
Nasutitermes walker
Hetertotermes ferox
Mastotermes darwiniensis
Dampwood termites
Drywood termites
Services Offered
Termite Inspections Forest Lake
Termite Control Forest Lake
Pre and Post-Subterranean Termite Treatments Forest Lake
Termite Prevention Forest Lake
About Forest Lake
Forest Lake is a suburb in Brisbane City in Queensland, Australia. It has a total square area of 9.9 km2 or 3.8 sq mi. The suburb is situated 24.5 km southwest of Brisbane Central Business District. According to the 2016 census, it has a recorded population of 22,904 people. Forest Lake was known to be the first Master Planned Community within Brisbane. This suburb is surrounded by 3.5 kilometres of walking tracks and cycleways, and 8 hectares of parkland. Parks in Forest Lake are namely The Lake Parklands, Forest Lake Park, Banksia Village Park, Homestead Park, Regents Circuit Park, Settlers Village Park, Mulgrave Crescent Park, and Forest Lake Lions Park.
Areas of Service
Termites can cause massive damage to your homes' structure. A single colony can consume up to a pound of wood each day. It is crucial to eliminate termites in a property as soon as they are found. If you suspect you have a termite problem in your Forest Lake home, get in touch with our team for more information and a free assessment. Our service areas include the following suburbs:
Forest Lake–4078, QLD
Dutton Park
Woolloongabba
Annerley
Yeronga
St Lucia
Let Us Hear From You
When you come to us to help you with your termite problem, you can feel confident that you have selected the right company for you. We have the best termite experts who have the experience and professionalism to solve your termite issues. Don't hesitate to protect your home and family from these bothersome pests. We will devise a personalized plan to eliminate termite activity in your property.  07 3184 8220.