Termite Control Brisbane South – 4101
Superior termite extermination company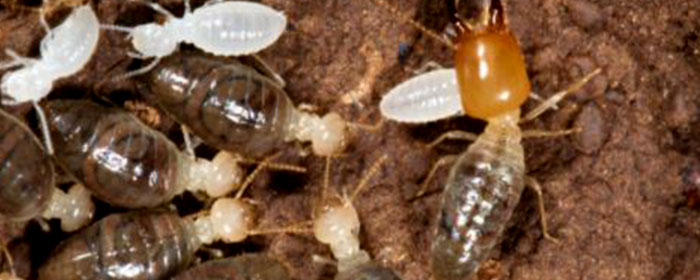 Pro Termites provides the best service of termite and pest control in Brisbane South and the rest of Brisbane. We apply high-quality extermination technology and techniques to rid your home of termites, cockroaches, rats, silverfish, bedbugs, and other pesky critters.
Our professional specialists are admired for their persistence, professionalism, reliability, and with highly effective treatments. We also use intensive treatments with the most secure available chemicals to be able to address pest issues with as little environmental impact as possible.
We guarantee that all services we provide to the community are of the highest standards and we work diligently to satisfy all of our customers.
The company receives excellent opinions from customers and all other companies who have gained the services and been satisfied by the services of our professional pest technicians.
Termite Types Treated
Subterranean termites or "white ants"
Coptotermes acinaciformis
Schedorhinotermes intermedius
Nasutitermes exitiosus
Coptotermes lacteus
Nasutitermes walker
Hetertotermes ferox
Mastotermes darwiniensis
Dampwood termites
Drywood termites
Our Services
Termite Inspections Brisbane South
Termite Control Brisbane South
Pre and Post-Subterranean Termite Treatments Brisbane South
Termite Prevention Brisbane South
Residential Pest Control Brisbane South
Commercial Pest Control Brisbane South
About South Brisbane
South Brisbane is an inner southern suburb in Brisbane, Queensland. It is located in the southern bank of the Brisbane River. The area got its name because of its location on the south side of the Brisbane River. It is a small suburb but very close to The City. It has a total area of 2.3 sq km and is located 1.6 km southwest of the Brisbane General Post Office. Being one of the older areas in Brisbane, it has numerous heritage-listed buildings. The Old South Brisbane Town Hall (constructed in 1891), Cumbooquepa (built in 1891), South Brisbane Library (completed in 1902), and St Mary's Catholic Church (finished in 1929) are just a few of the several heritage-listed buildings that that boast of beautifully made architectural designs.
Suburbs Serviced
We are the most professional and reliable pest control firm in Brisbane South and we believe that our services are better than the others. Our solutions are designed to save you money and help you avoid possible health problems.  When you're ready to get rid of those termites, you should not hesitate to get in touch with us. We'll get rid of those termites and guarantee that they never reappear in your home. Call us for termite control service in Brisbane South and surrounding areas:
South Brisbane – 4101, QLD
Brisbane CBD
Dutton Park
Highgate Hill
Kangaroo Point
Milton
West End
Woolloongabba
Reach For Us
Don't feel troubled and hopeless when you realize that termites have invaded your home. Our pest control company is aware of the risks associated with termites and we're aware that you might not be. This is why we recommend that you do not delay. Get in touch with a professional exterminator immediately.
Dial 07 3184 8220.