Termite Control Fairfield – 4103
Termite extermination and prevention services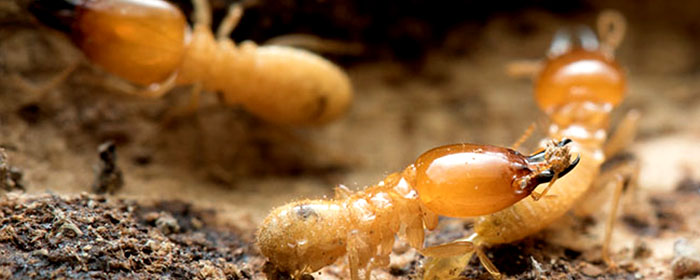 Pro Termites provides termite control and removal services at competitive prices. Once we get to the root of the problem, we determine its severity, and then find a treatment that will completely eradicate it. We utilize special methods that allow us to exterminate the termites and stop them from returning. 
Termite infestations are frankly not that easy to deal with, which is why many home and business owners turn to us.
Serving the Brisbane Southside area, we know that our customers have a number of choices of termite treatment companies. We appreciate when our customers entrust this job with us and express their confidence in our ability to meet all of their expectations.
In return, we make all our customers feel that they are our number-one focus. Also, we have decided that our main priority is to provide our customers with a great experience at a good price. We believe that we've been doing that since our company was established over two decades ago.
Our team is proud to unswervingly offer reliable and secure termite prevention and control services while engaging customers throughout the process.
Termite Types Treated
Subterranean termites or "white ants"
Coptotermes acinaciformis
Schedorhinotermes intermedius
Nasutitermes exitiosus
Coptotermes lacteus
Nasutitermes walker
Hetertotermes ferox
Mastotermes darwiniensis
Dampwood termites
Drywood termites
What We Do
Termite Inspections Fairfield
Termite Control Fairfield
Pre and Post-Subterranean Termite Treatments Fairfield
Termite Prevention Fairfield
Residential Pest Control Fairfield
Commercial Pest Control Fairfield
About Fairfield
Fairfield is a suburb of the City of Brisbane, Queensland, Australia. In the 2016 census, Fairfield had a population of 2,980 people residing in a 1.3 km2 (0.5 sq mi) land area. The suburb is located 5.8 kilometres (3.6 mi) south of the Brisbane CBD on the Brisbane River. It is bounded by the South Brisbane Cemetery to the north, the Beenleigh railway line to the east, Venner Road to the south and Brisbane River to the west. This area was named after the arrowroot farm that was established in 1857 by two immigrants Samuel Grimes and brother George Grimes. Farifield is mostly a residential area with house and unit accommodation. The suburb doesn't have a lot of business establishments. Fairfield has its own shopping centre, Fairfield Gardens, in which the main shop in the centre is a Coles supermarket. It also has a Terry White Chemist, Australia Post, BWS, Dollars and Cents, and a Doctors surgery.
Areas of Service
When a termite problem presents itself, it's time to take immediate action. Pro Termites is an easy, effective extermination solution for your home or business. When you're ready to deal with that problem, you need to call our Brisbane office. Our team is standing by waiting for you. We serve residents in Fairfield and surrounding suburbs 
Fairfield – 4103, QLD
Dutton Park
Woolloongabba
Annerley
Yeronga
St Lucia
Contact Us
It's time to put the termites to rest! With our company, you can be sure of getting rid of those terrible termites for sure. Our company uses the best tools and equipment that give flawless and rapid results. We are here at your service to give you the peace of mind you need. Give us a call so we can schedule your termite inspection for your property. 07 3184 8220.