Termite Control Spring Hill– 4000
Delivering long-term termite solutions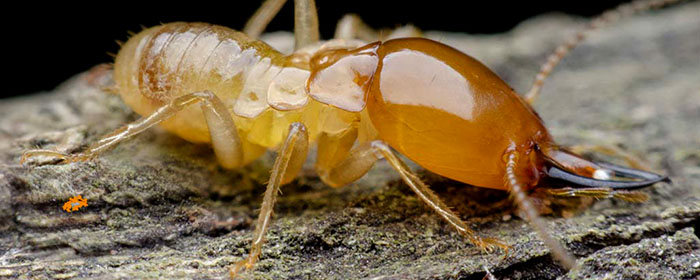 It is a fact that termites cause stress to you and your family and jeopardize the safety of your home and the integrity of its structure. A full-blown termite infestation is very damaging and expensive to deal with. This is why we always advise our customers to act quickly whenever there's a suspected termite activity.
Here at Pro Termites, we great pride in providing the highest standard of termite services in Brisbane.
The provision of a distinct and excellent termite control solution is very important to us. It is absolutely important for us to provide a first-class termite solution that solves your termite problems. Our work is focused on controlling termite infestation while reducing potential health risks to humans, their pets, and the environment.
Our company is consisting of highly trained technicians who offer a wide range of safe, effective anti-termite solutions. Whether it's just a one-off treatment or a long-term plan, we'll do it for you! We provide a fast, reliable & professional service to domestic & commercial customers. All termite solutions that we carry out are custom-tailored to fit your specific needs while following proven methods.
With Pro Termites, you are fully shielded against termites. Everything our experienced and friendly termite professionals do for you is insured and guaranteed. Whether it's your house or office that's being affected, your termite problems are in safe hands with us. 
Termite Types Treated
Subterranean termites or "white ants"
Coptotermes acinaciformis
Schedorhinotermes intermedius
Nasutitermes exitiosus
Coptotermes lacteus
Nasutitermes walker
Hetertotermes ferox
Mastotermes darwiniensis
Dampwood termites
Drywood termites
Services We Do
Termite Inspections Spring Hill
Termite Control Spring Hill
Pre and Post-Subterranean Termite Treatments Spring Hill
Termite Prevention Spring Hill
Residential Pest Control Spring Hill
Commercial Pest Control Spring Hill
About Spring Hill
Spring Hill is one of the oldest residential neighbourhoods in Brisbane, Queensland. It was established in the 1840s. This suburb is located 2 kilometres (1.2 mi) north of the central business district. As of the 2016 census, the suburb had a population of 5,974 people. In spite of the city's modernization, Spring Hill still has many houses dating back to the nineteenth century.  Two of the city's attractions are in Wickham Park—The Old Windmill and The Spring Hill Baths. The Old Windmill, which is the oldest surviving building in Brisbane, is one of the suburb's heritage-listed sites. Other heritage-listed sites in the park are  the Spring Hill Reservoirs, which were built in 1871 – 1882 that served as former underground water storage reservoirs, and the Wickham Park Air Raid Shelters, which were concrete shelters built during the World War II.
Suburbs We Service
Pro Termites provides comprehensive termite services throughout Brisbane. Our company has helped hundreds of homeowners and businesses by successfully exterminating all kinds of termites. We know how important it is to get the service you need in a timely manner. Call us today for fast and effective service. Ask about our same day pest control service. We provide service in the following areas:
Spring Hill – 4000, QLD
Herston
Bowen Hills
Fortitude Valley
Brisbane City
Petrie Terrace
Kelvin Grove
Contact Us
Termites are silent destroyers. You don't see them but they munch on the wood that maintains your home's structure. By the time you've discovered their presence on your property, it's often too late. If you already suspect the presence of termites in your property, get in touch with us. Our team will conduct a termite inspection and provide you with the reassurance you need.
Dial 07 3184 8220.