Termite Control Brisbane CBD – 4000
Reliable termite treatment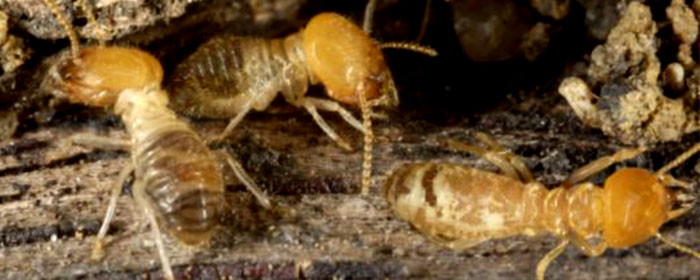 Pro Termites offer outstanding termite treatments and pest control services that you can depend on for the safety of your home and business in the Brisbane CBD area.
Our primary concern is the safety and care of all staff, customers, and the environment during the execution of our tasks. We work to provide our customers with the ideal pest-free environment through reliable and efficient methods.
This is why only the safest and the most effective pest treatments are used. We prioritize the use of eco-friendly pest control treatments that are proven safe for human, pets, and the environment but will undeniably rid your property of termites and other pests.
We specialize in eliminating existing structures of termite infestations and making the property resistant to future infestations. All of our services offer the best price for the best value.
Don't let termites destroy your home. Give us a call today for to schedule your free termite inspection.
Termite Types Treated
Subterranean termites or "white ants"
Coptotermes acinaciformis
Schedorhinotermes intermedius
Nasutitermes exitiosus
Coptotermes lacteus
Nasutitermes walker
Hetertotermes ferox
Mastotermes darwiniensis
Dampwood termites
Drywood termites
Services Provided
Termite Inspections Brisbane CBD
Termite Control Brisbane CBD
Pre and Post-Subterranean Termite Treatments Brisbane CBD
Termite Prevention Brisbane CBD
Residential Pest Control Brisbane CBD
Commercial Pest Control Brisbane CBD
About Brisbane
Brisbane is the capital of the State of Queensland. Located in the southeastern part of the Sunshine State, Brisbane ranked 3rd in the largest city in Australia after Sydney and Melbourne. It lies across the Brisbane River on the southern slopes of the Taylor Range, 12 miles above the river's mouth at Moreton Bay. Brisbane is an international and modern city but it boasts sites with must-see natural wonders. Mt. Glorious, Springbrook National Park, Lone Pine Koala Sanctuary, and Moreton Island are just some of the most stunning natural wonders that one can visit.
Our Service Areas
Whether its termites or other common household pests like cockroaches, ants, spiders, or rodents plague your home or business, our experienced pest control specialists can eradicate the problem. Our service areas include the Brisbane CBD area and the following suburbs:
Brisbane CBD – 4000, QLD
Spring Hill
Woolloongabba
Petrie Terrace
New Farm
Paddington
Fortitude Valley
South Brisbane
Kangaroo Point
Contact Us Now
Your home is no place for termites! We inspect, identify, & recommend effective treatments to eliminate termite and pest problems. Call us to learn more about our termite treatments and pest control services that will make sure these pests never make your property their place of residence.
Call 07 3184 8220.